A Fine Art Nude Photography Series
Fridays are never the same again!! School of Art Nudes brings you BI-WEEKLY Fine Art Nude photography workshops with concepts that will dazzle you and a price that will not pinch.
If you love Art Nude Photography, you got to read this till the end…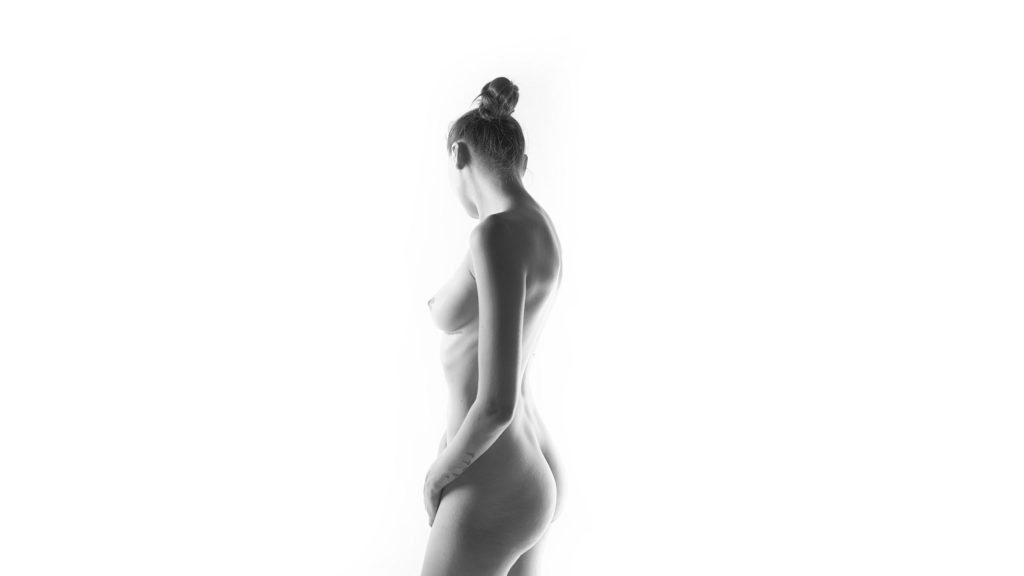 FOR ALL EXPERIENCE LEVELS
Beginners can master new skills and techniques for learning lighting, posing, model communication, camera handling, composing and elements of fine art.
Amateurs can refine their skills with new techniques and professional guidance.
Pros can choose to do their own thing and add amazing work to their portfolio.
NEW CONCEPTS EVERY WEEK
Each week we have a new mood and concept. Either a carefully chosen studio photography style or a theme that has been curated by our creative team. We select a model according to the concept, decide the lighting style, do the room settings and then teach you how to do it all so that you can learn the nuances of creating fine art nudes photography and create to your heart's content.
PRO & FRESH MODELS
Each week we strive to work with a different model. Many of them are fresh and exclusive so that it is your chance to add a new model to your portfolio and open windows of more creativity with them in the near future. Occasionally we may use friendly visiting international models so this could be your only chance to shoot with them.
We also train new models according to the concept and introduce them to the world via our workshops.
PRICES THAT WILL WOW
Buy a single workshop for just AU$ 199.00 (for a limited time AU$ 149.00), or Buy a package of 4 workshops for $ 399.00 and you can select any 4 from the next 6 workshops.
This way you can get an art nude workshop for just AU$ 99.25 per workshop, does it get any better than that?
A WORKSHOP EVERY SECOND WEEK (FRIDAY EVENING)
These workshops happen on every second Friday evenings so almost anyone can afford the time to attend these. It will not clash with your work, education or family time.
---
READ MORE…
Who conducts the sessions?
These sessions are conducted by Avs Kumar, who is founder of International Institute of Art & Photography and School of Art Nudes. In these workshops. Check his personal work at https://avskumar.com 
Where AND WHEN?
The workshops are conducted at our new home at a very convenient location in Petersham. Ample street parking and in the back lanes.
Every Friday 06:15 pm to 08:45 pm
The address is: 3/524-532, Parramatta Road, Petersham (Entrance from Back, Queen Street). The landmark is Carpet Court, we are above it.
https://www.google.com/maps/embed?pb=!1m18!1m12!1m3!1d679.9103421851166!2d151.1554640736068!3d-33.88912652693972!2m3!1f0!2f0!3f0!3m2!1i1024!2i768!4f13.1!3m3!1m2!1s0x6b12b0111eefb971%3A0xadafdd542c2fe57e!2s3%2F524%20Parramatta%20Rd%2C%20Petersham%20NSW%202049!5e0!3m2!1sen!2sau!4v1672098559310!5m2!1sen!2sau
For Access: The gates open 10 minutes before the workshop time.
---
About the School of Art Nudes
School of Art Nudes is a division of IIaponline.com that specializes in bringing Artistic Nude, Boudoir, and Glamour photography workshops to you. We are delivering quality photography workshops since 2012. Our workshops are knowledge and experience-based. All our workshops are designed for specific outcomes that are outlined well in advance so that you are sure of what you will be getting out of it. We create an atmosphere that makes you produce at a higher quality level.
These workshops are not merely group shoots and you get continuous guidance at every step. Your photos are reviewed, your shooting angles corrected, camera settings explained, and so on.
What to Bring?
We provide all the lighting equipment, studio, model styling as well as triggers if strobes are used.
You will need to bring the following:
Your Camera with good ISO performances (must shoot in manual mode) and Lenses that shoot at a lower aperture
Your Laptop if you want to review the photos after shooting (optional)
We will provide:
All lighting gear and triggers
Location and Model to shoot with and practice lighting
Session Notes
up to 3 hours of coaching, guidance, and shoot.
---
Themes for the past/upcoming workshops
PAST
15th July 2020 – The Atelier, The Art and The Artist – (A Conceptual Shoot with Easels, Colours, and Painter) with Sophie Fire
29th July 2020 – Semi Erotic Studio Nudes (Lighting and Posing) with Nia.
12th August 2020 – The Goddess (Styled Soft Nude Concept with an Exotic Model) with Meg-Hana
26th August 2020 – The Duo (Two Models working as one to create fine art) with Kloe & Meg-Hana
09th September 2020 – The Art of Shibari (Rope Bondage and Suspension Nudes) with Anshita, The Rope Bunny
23rd September 2020 – Women in her Bedroom (Boudoir Style Nudes) with Val
7th October 2020 – Fiery Feminity (Nude, Fire, Candles and Wax) with Sophie Fire
28th October 2020 – Studio Lighting for Fashion Nudes (Vogue Style) with Kat.
11th November 2020 – Boudoir Nudes & Posing Workshop (Dark Theme) with Alice wonder
18th November 2020 – Body Projections Nudes (Lighting Tutorial and Shoot) with Angle
25th November 2020 – Life Drawing Style Art Nudes (Long Poses & Beautiful Lighting) with Celine
02nd December 2020 – Shibari Again (Tracing Feminine Aesthetics with Shibari Ropes) with Bethany
09th December 2020 – Low Key Monochrome Style Nudes (Let's create that Award-winning Art Nude) with Tara
16th December 2020 – Body Scapes & Closeups (Lighting Tutorial and Shoot) with Meghana
6th January 2021 – Fashion Nudes (Lighting Tutorial and Shoot) with Sophie
13th January 2021 – Boudoir Nudes (Dark & Moody) with Alice Wonder
20th January 2021 – Art of Narrative Nudes (A Surprise concept) with Celina
27th January 2021 – Yoga Nudes (Let's Calm out Souls) with Felicia
3rd February 2021 – Boudoir Nudes (Soft & Feminine) with Kia
10th February 2021 – My Valentine's Day (Fun Concept with Soft Lighting) with Renee
17th February 2021 – Fitness Nudes (Strong Muscle Defining Lighting) with Courtney
24th February 2021 – Semi Erotic Nudes (A Hint of Bondage with Creative Lighting)
03rd March 2021 – Creative Lighting Nudes (Projection, Gels and Gobos)
10th March 2021 – Body Art Nudes (Paints, Text, Message, Body as Canvas)
17th March 2021 – Art of Body Shapes with Kloe
24th March 2021 – Calligraphy on Body (with Fashion Lighting ) with Renee
31st March 2021 – Low Key Bodyscapes (In Studio) with Lisa
07th April 2021 – My Hotel Room (Shooting in an Actual Hotel Room) with Renee
14th April 2021 – Classic Renaissance Portraiture (Topless / In-Studio Set) with Lisa
21st April 2021 – The Birth of Venus (Nudes like Classic Paintings) with Anon
28th April 2021 – High Key Fashion Nudes (Get your Vogue Nudes) with Anon
05th May 2021 – Maternity Nudes ( Pregnancy Art Nudes & Lighting) with Tina
12th May 2021 – Dance & Movement Nudes
19th May 2021 – Cinematic Ambient Lighting Nudes with Dani
26th May 2021 – Helmut Newtown Attitude Nudes with Lucy Art Model
02nd June 2021 – Helmut Newtown Attitude & Movement Nudes with Kirstyn
09th June 2021 – Pinup Nudes with Tori
16th June 2021 – low Key Body Scapes again with Mary
14th July 2021 –Fashion & Nude Portraiture with Sella
21st July 2021 – Boudoir Nudes (With Dani)
27th October 2021 – Soft Light Nudes with Renee
03rd November 2021 – Life Drawing Style Nudes with Pandora
10th November 2021 – Body Scapes with Sella
17th November 2021 – Yoga and Dance Nudes with Felicia
24th November 2021 – Yoga and Dance Nudes with Jhanvi
1st December 2021 – Shibari with Askua
8th December 2021 – Amazing Art Concept with Nemo
15th December 2021 – Beautifully Curated Glamour Concept with Ane
22nd December 2021 – Flour / Powder Dance & Art Concept with Jhanavi
12 Jan 2022 – Cinematic Lighting Nudes with Nemo
19 Jan 2022 – Fashion Nudes with Anon
9th March 2022 – Gel & Colour Lighting Nudes with Nemo
16th March 2022 – Concept Shoot
19th March 2022 – Outdoor Nudes with Carla
23rd March 2022 – Flow-Based Nudes with Gabs
07th Sept 2022 – Raw Nudes with Anna
14th Sept 2022 – Pinup Nudes with Tori
21st Sept 2022 – Pole Dance Nudes with Rosa
28th Sept 2022 – Spot Light Nudes with Jess
5th October 2022 – Low Key & Yoga Nudeswith Anna
12th October 2022 – Alt Nudes & Body Scapes with R
19th October 2022 – Beauty Nudes with Rosa
7th Dec 2022 – Art Nude Shoot with Angel
15th Dec 2022 – Xmas Nudes with Quin
17th Dec 2022 – Window Light Nudes (Day Time) with Anna
10th March – Studio Nudes with Maddison
24th March – Levitating Nudes with Annie
21st April – Fine Art Nudes with Bridget
UPCOMING
28th April – Studio Nudes with Kat
Last-minute availability of models may change despite our best efforts (due to current travel and non-travel situation and staff shortage in the hospitality industry), therefore we reserve the right to change the model and concept. However, it only happens due to the model's last-minute cancellation or non-availability and not due to our whims.